Editing the Registry in order to unzip a zipped file with empty folders in it.
Note: Be very careful when you edit the Registry. You can cause lots of harm if you delete something or make a bad entry. If you follow these instructions step by step and don't mess with any other files, you will do just FINE!!
THIS IS HOW TO DO IT IN WINDOWS 2000. SORRY I DON'T HAVE XP.


CLICK ON START
Then click on Run
In the window that pops up type regedit and press enter

The registry Editor window will open
Click on the plus sign beside the folder HKEY_CURRENT_USER.


This screen will then open: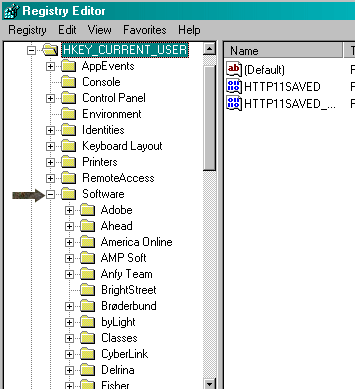 Click on the plus sign beside Software. Then go down to Nico Mak Computing.
Click on the plus sign beside Nico Mak Computing.
The screen should now look like this.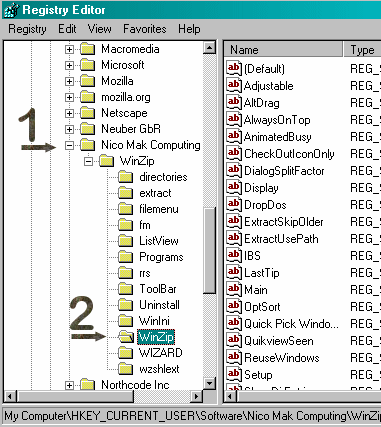 Click on the plus sign beside WinZip (1), then click on the WinZip Folder (2)
Next at the top of the screen click on Edit>New>String Value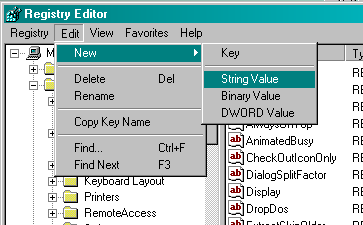 This screen comes up: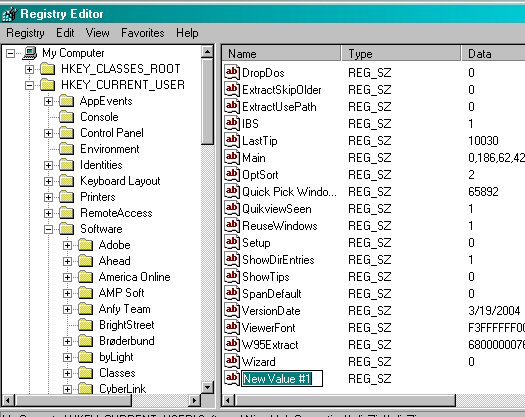 Where it says New Value #1, type in ShowDirEntries and press enter.
this screen pops up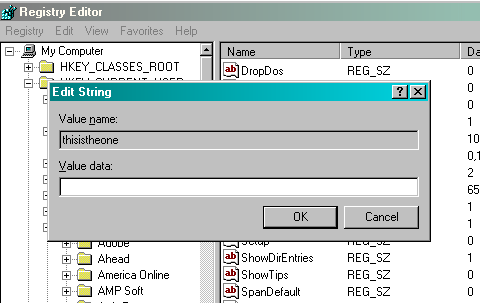 In the Value data box type 1
Click OK
Then close the registry window.
It becomes effective immediately.
Now go unzip that file!